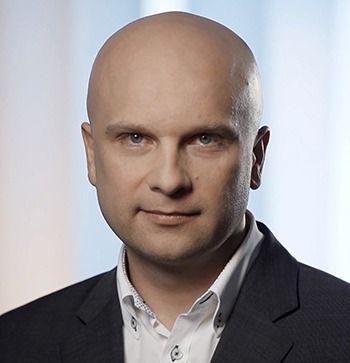 Tomasz Kulakowski, co-founder and CEO of CodiLime, the sole investor in the Big Data science company deepsense.io, is the winner of Polish Business Roundtable's 2016 Vision and Innovation Award. PRB's Jan Wejchert Awards are the most prestigious prizes in the Polish business community.
Tomasz Kulakowski, co-founder and CEO of CodiLime is the winner of Polish Business Roundtable's 2016 Vision and Innovation Award. Kulakowski's win underscores his leadership behind deepsense.io's strong position in the global market and explosive growth in Big Data analytics. Palo Alto and Warsaw-based CodiLime, a professional IT consulting and software engineering services company employs more than 150 data scientists and programmers.
"I am extremely honored to have received the Polish Business Roundtable's 2016 Jan Wejchert Business Vision and Innovation Award. This win is the result of many years of hard work by the entire CodiLime team, starting with our co-founders and including all of our employees," said Tomasz Kulakowski. "I am particularly proud that our hard work and good fortune have allowed us to create a strong and rapidly growing team which provides critical, cutting-edge services for some of the world's leading companies."
deepsense.io recently received extensive international media coverage in Fortune.com, Newsweek, The Atlantic, Reuters, Bloomberg and TechTimes for its victory in the NOAA Fisheries Right Whale Recognition challenge. deepsense.io's machine learning team of prize-winning Kaggle.com competitiors created an algorithm for identifying individual North Atlantic right whales that topped entries from 364 teams from around the world. The team's efforts now help scientists protect this highly endangered species from extinction. Visit our blog to find out more about the win in the Right Whale Recognition challange.
Palo Alto, CA and Warsaw-based deepsense.io works with clients including NTT, Intel, Nielsen and IBM to leverage Big Data analytics for business purposes across a number of industries. The company recently released the newest version of its flagship product Seahorse, a scalable data analytics workbench powered by Apache Spark. Seahorse allows data scientists to visually design, edit and execute Spark applications using a Web-based code-free interface. deepsense.io scientists are currently working on integrating Seahorse with Intel's Trusted Analytics Platform (TAP).
###
deepsense.io descripion
codilime.com descripion
Brand Manager at deepsense.io
deepsense.io trademarks at boilerplate
https://deepsense.ai/wp-content/uploads/2016/05/CodiLime-co-founder-and-CEO-wins-Poland's-top-business-award-for-Vision-and-Innovation.jpg
337
1140
Barbara Rutkowska
https://deepsense.ai/wp-content/uploads/2019/04/DS_logo_color.svg
Barbara Rutkowska
2016-05-17 14:09:46
2020-02-10 10:09:09
CodiLime co-founder and CEO wins Poland's top business award for Vision and Innovation